It's been awhile since we've been on a coffee date, so whaddya say?
Grab your favorite mug, make your coffee just the way you like it (or tea or juice or JAVAPRO…whatever suits your fancy), and get comfy because I have lots to say!
On our coffee date, I'd tell you…
…I'm SO excited to be attending Blend this year! I wanted to make it happen so badly last year, but I just couldn't swing it with Hunter being sick. I want to convince YOU to come if you aren't planning on it already. You don't need to be a blogger – just someone that has a love for food and fitness. From what I hear, it's a blast! I'm also excited to be representing Fabletics at Blend! It'll be fun to show all of you attendees the cute and functional stuff Fabletics has to offer. Just another motivator for you all to come! Are you planning on attending Blend? Have you attended previous years?
…My baby boy is going to be ONE tomorrow! Time is a funny thing, you know? A part of me feels like it was just yesterday that I was wondering when he'd decide to come into the world, while another part of me forgets what it feels like before he was in my life. I just love him to pieces! Do you have any kids? How old are they?
…Just LOOK at these super cute pink Reebok Skyscapes I received yesterday! I am in LOVE with the pink! I'm thinking they will be perfect for Hunter's birthday party at the park on Saturday. I can't wait to share how they feel on! What are your favorite shoes to wear these days?
…I'm working on gradually switching over our cleaning supplies to all natural products. The super chemical-y smells of some of those cleaners can't be good for us! I've been really happy with what I've been using so far, which is mostly Honest and Seventh Generation brands because I can get them at Target. Do you use all natural cleaners? Do you have any good recommendations on a good brand of an all natural window cleaner?
…I think Hunter is getting in his molars. He's constantly chewing on his finger, and he's been waking up in the middle of the night like he's in pain. Poor baby! (And poor mama!) Any tips to help teething?
…Paige is launching an 8 week online boot camp program this week for only 25 bucks (price will raise April 4th)! That's a smokin' deal, especially considering she's super knowledgeable and experienced in the world of fitness. I'm going to participate and I cannot wait! I hope you'll join me! What does your current fitness routine look like? Are you content with it or are you stuck in a rut?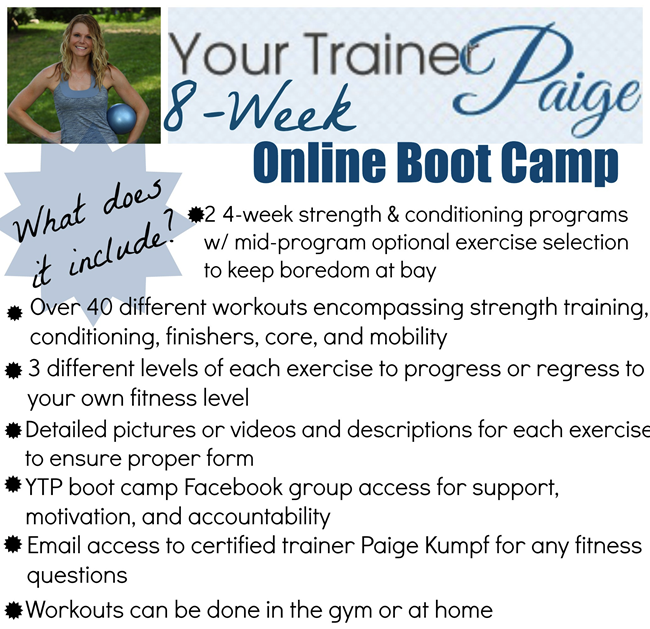 …It's going to be so strange living near family again. Strange in a good way, of course, but still just strange! Like, Cody and I will be able to go on date nights on a regular basis, and we're going to be able to just drive over to our parents' houses to say hi. What a concept! Do you live near family?
…Thanks to the aforementioned molars and my hot mess of a brain, sleep has not been my friend lately. I've been having a hard time falling asleep. Then I'll wake up in the middle of the night to Hunter crying or for some other random reason, and my mind starts going so it's tough to get back to sleep. I wish my brain had an on/off switch. How've you been sleeping lately?
…My dad and stepmom are flying in early this afternoon! My dad was a mover when he was in college, so he's a pro packer. Needless to say, I'm putting him to work! It'll be so nice to have some extra hands with Hunter too, since he loves to unpack every box I start to pack.
We are looking forward to a fun and productive weekend with them! What are your plans this weekend?
Answer any or all of the above questions. Don't let me feel like I'm the only one talking! I want to hear how you're doing too!